5 Professional Resume (CV) Examples for jobseekers;
What a job seeker requires in first place is to get his resume in his hand, it should be made in a professional way, otherwise it would carry no weight and would be trashed easily, the resume should always be vocal and attractive enough to hold consideration and get yourself noticed.
The companies receive hundreds of resumes on daily basis, what on earth would make them select you if you do not mention "what makes you different"? Curriculum vitae, is one of the most pertinent feature that can be a stepping stone for yourself. It should reflect the level of confidence and standard of yourself so to work as a spokesperson for you unleashing your potentials, your experiences, your excellence and brilliance of personality.
The more comprehensively yet briefly you jot down your talents, the more possibilities you can avail yourself for a new and good job.
With this CV template you can make a good impression. This graphic design by CV was created by Patryk Korycki. Once you have selected the design types and fonts, you can arrange your skills, interests, learning situations and much more.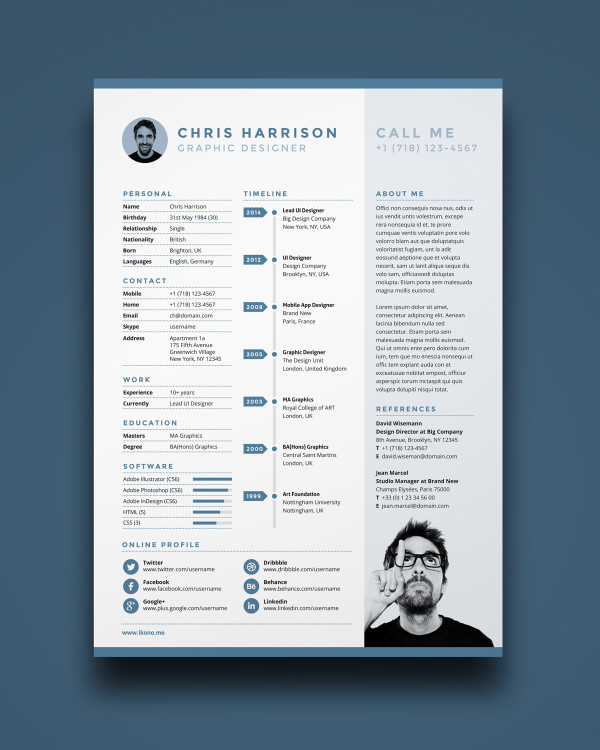 If you want to list your software skill and your business history, Ikone.me design is for you.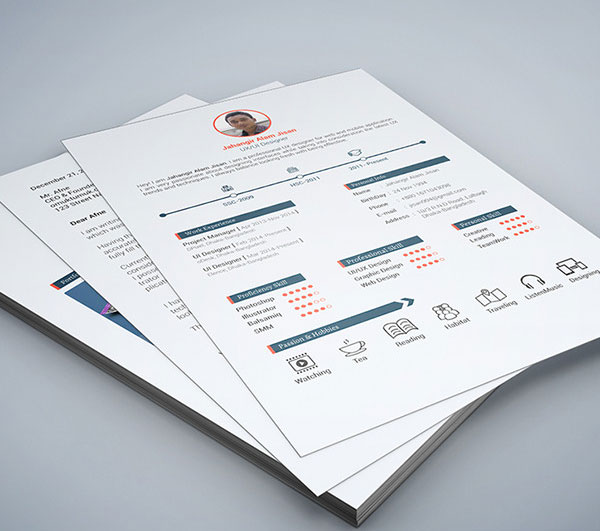 It's a simple but elegant CV template. It is a nice example for adding icons or listing your mobile. With this template you can add zip file and cover letter to your CV. All layers in the CV are well grouped and can easily be edited in Photoshop.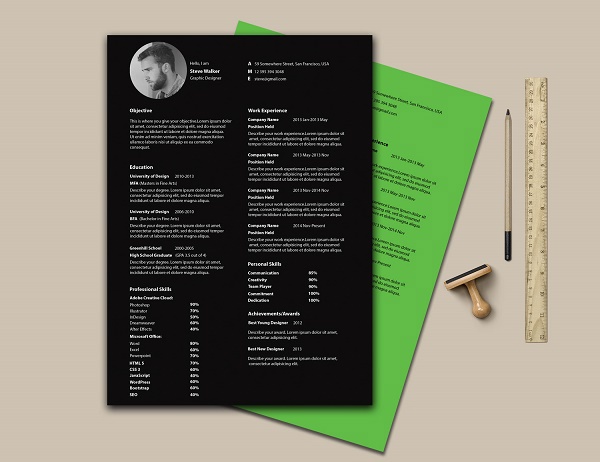 Design is the right choice when it comes to the subject. Ideal for organizing business history and communication templates. You can customize the background colors by yourself.
This template is a stylish entry ticket for your business entry. AI form is also available. If you want to customize many fonts and symbols you can easily use.